Blue Meridians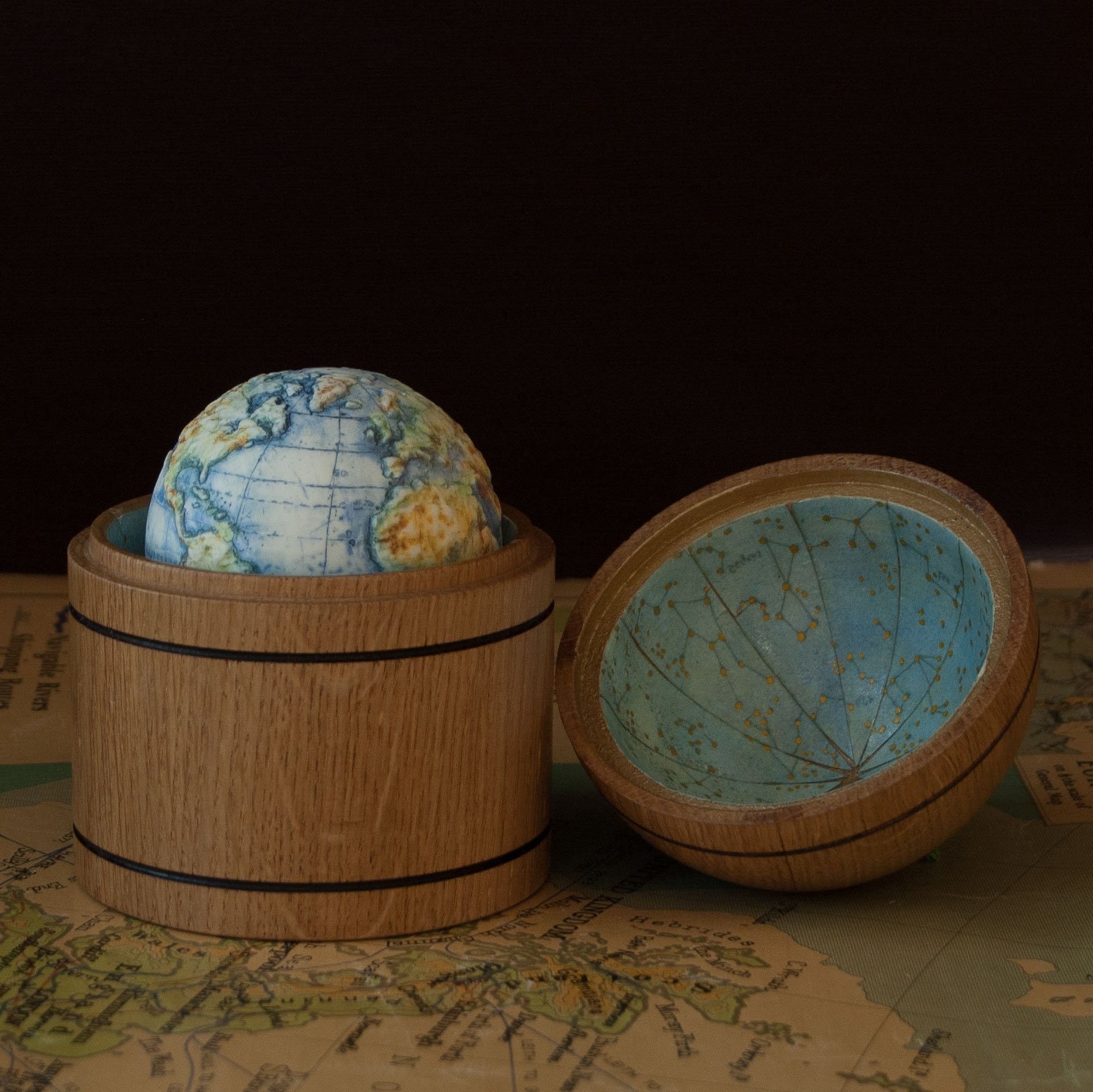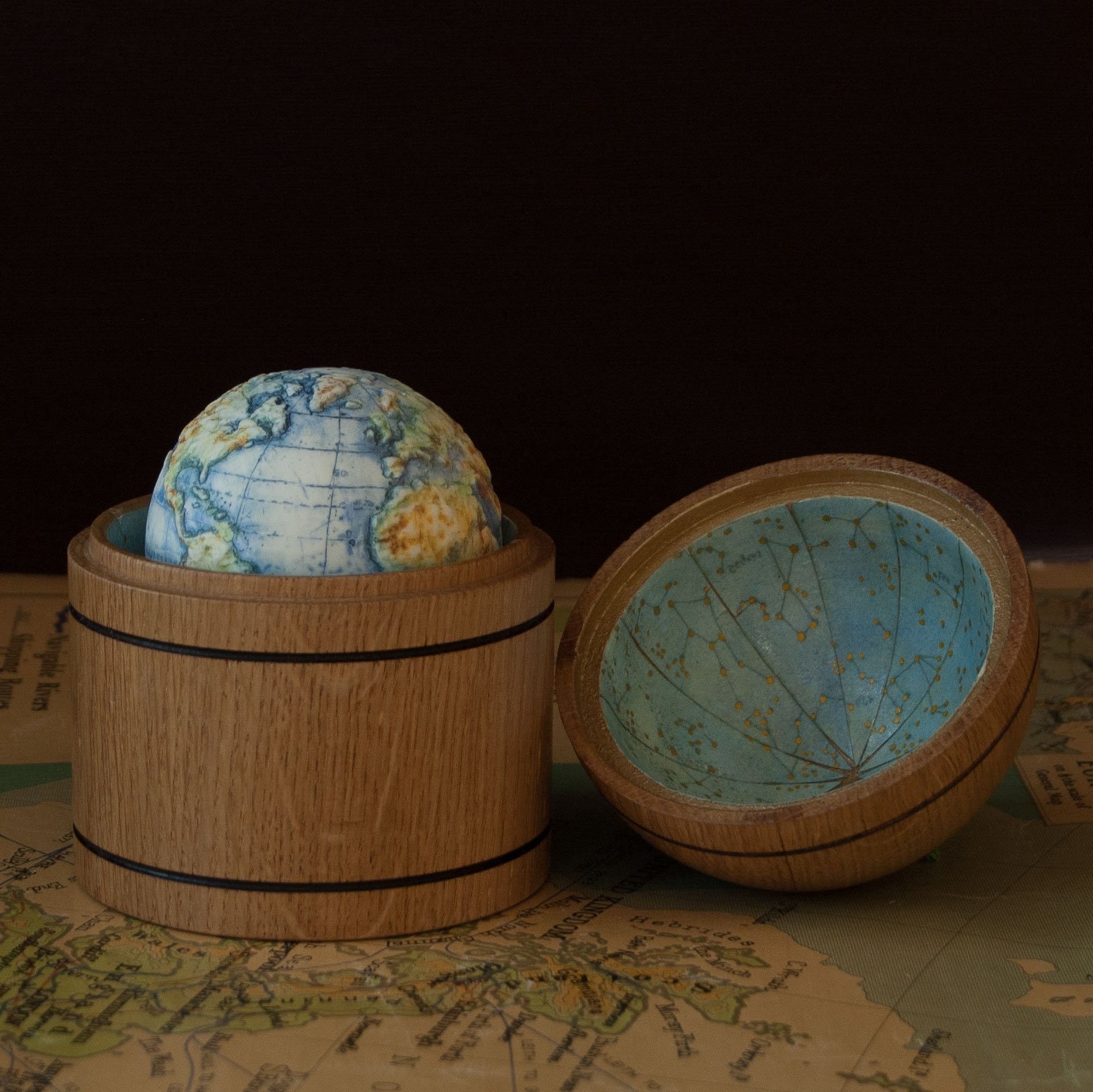 Blue Meridians
PLEASE NOTE CURRENT LEAD TIME IS 12 WEEKS
Please email via contact page for stock availability or urgent orders. Thank you
Referencing the thin blue lines at the scientific heart of most maps, these little globes highlight the longitudes and latitudes at 30 degree intervals, the tropics, Arctic and Antarctic circles and the sun's ecliptic. This is the basic framework with which we navigate and find direction.
Please note that the globes are carefully hand made to order, so please allow up to 10 weeks before despatch. If your order is urgent, please email to check availability.
Shown here in Cobalt Blue, and the lighter Sky Blue. All globes are individually hand-painted therefore colours may vary slightly from the photograph displayed.
Globe 75mm diameter, supplied with a clear acrylic base 75mm x 75mm x 15mm
"Loraine's work always suggests links between our environment and our locality and reflects our journeys in a very graphic sense .... hold the world in the palm of your hand and enjoy your journey."
You may also like....
Available in a variety of shapes and finishes; shown here are…
Pocket Case consists of 2 hinged hemispheres with a brass clasp, closed 95mm external diameter.
Desk cases are 130mm high and 95mm diameter with a domed top.
Both styles are available either polished Natural Oak, or Blackened Oak. Globes supplied with cases are fitted with brass pins at the poles and can be rotated within the case.