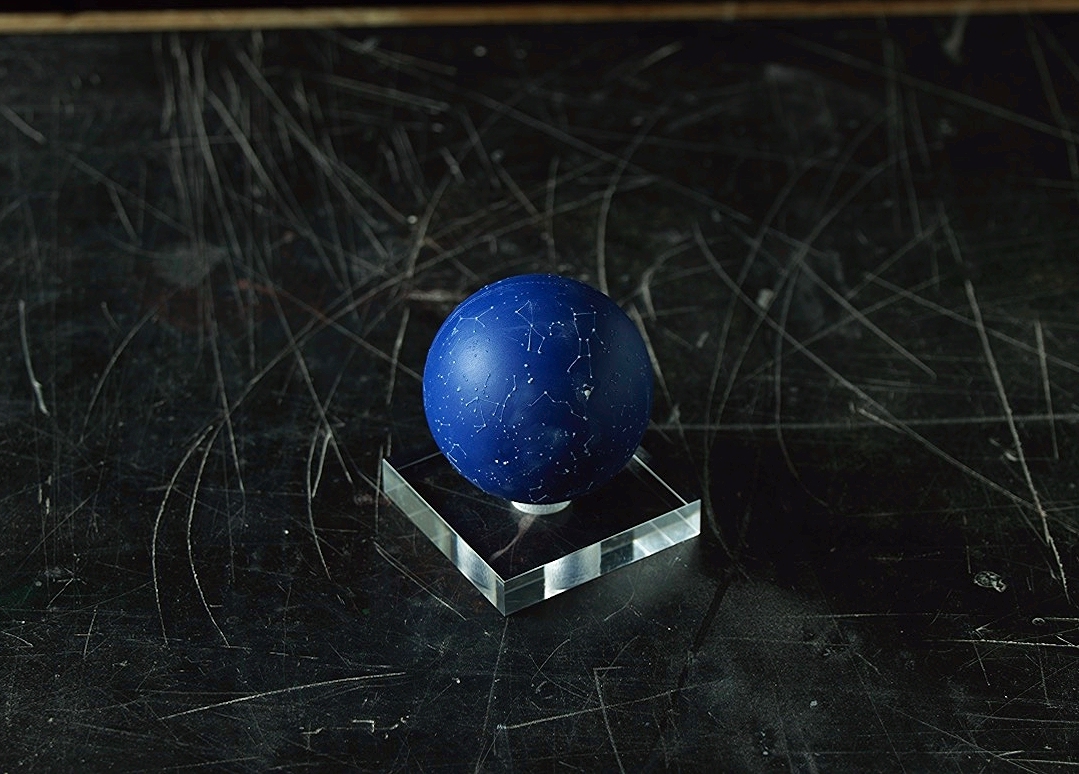 Star charts have been around for millennia…
There are two ways of representing the constellations on our familiar framework of longitude and latitude; looking out from the earths surface, and looking in.
These little celestial globes make the assumption that the viewer is outside a celestial globe of infinately large radius looking back at the earth at its centre. The globe is signed at its southern pole.